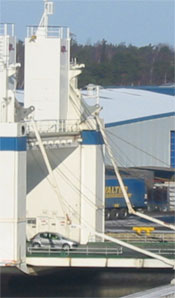 Ship supply
Oy Axel Liljefors Ab delivers supplies to clients' vessels in all the main ports of Finland.
The company has a flexible approach and goes out of its way to meet the needs of individual customers and to fulfil special requests.
Axel Liljefors offers a comprehensive range of ship supplies covering every kind of engine, deck, pantry and cabin requirement.